Commissioning a work of Art is
a simple, pain-free process
In fact, it's as easy as…
Personalization: If you want to personalize the piece (placed objects, specific colors, etc) there are lots of options we can go over. This holds true for both original pieces as well as any "version" of a previous piece.
Pricing: In very general terms: size determines cost. We will work together to arrive at the right price to fit both your space, and your budget. There will be no "surprises" that change the price.
I will include the most accurate ground shipping estimate I can at that time. Prices can fluctuate a bit over the course of the project – but I've never seen any drastic spikes.
A 50% deposit is required to begin work.
Once all the details are worked out… I get down to business!
Sometimes I begin with a sketch, and other times I will go directly to the underpainting. Either way, I will provide photos for your review before moving further. With your approval, the project starts in earnest, and in oils. (note: once the oils hit the canvas, the deposit becomes non-refundable)
During your project, you can visit the "On the Easel" section to watch the progress. And, of course, we will be communicating throughout the process to deliver your painting just as you envisioned it.
3. Settle up & Ship it Out!
Once the painting is complete, the remaining balance becomes due.
Shipping time: It generally takes between 3-6 weeks for a painting to be dry enough for packaging. In some cases, it can take longer. As soon as it is ready to package it will come to you. I will keep you aware as it dries.
Unless you previously requested something else, I will ship via "ground" shipping. If you prefer a different method, just let me know so I can get you a new price. The painting will be securely packaged, insured for full replacement value and shipped with loving care.
If you have any other questions, please reach out to me and I will provide answers.
Thank you,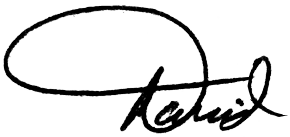 © Copyright 1996-2021 – David Fedeli • All rights reserved.