Michael
30″x24″
Oil on Canvas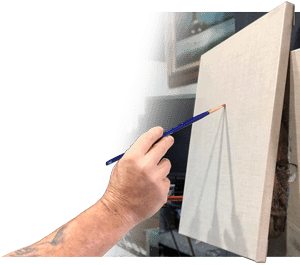 ••• Canvas Preparation •••

Step 1
Second in the Series.

I painted the canvas with Liquid White so I could get the transition from light to dark to flow a little easier. As the name implies, Liquid White is very thin. This enables me to put the primary oils over it, which increases the "flow" of the oils. It really helps when you are trying to make a very gradual, soft blend.

I kept the area where the figure will go white this time. I think it will help with the flesh tones and also cause the figure to more easily jump to the foreground.

••• Painting with Oils •••

---
The final piece has been added to the Gallery section. Let me know what you think!
See you again soon…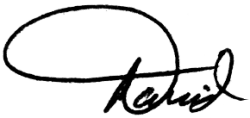 © Copyright 1996-2023 – David Fedeli Fine Art • All rights reserved
© 1996-2023 – David Fedeli Fine Art • All rights reserved