First Angel
16″x20″
Oil on Canvas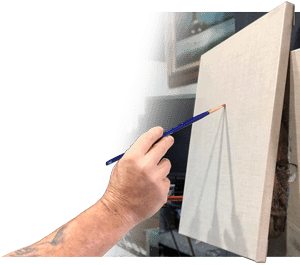 ••• Canvas Preparation •••

Step 1
As usual, the underpainting was done using red acrylics. The background was then done in Oils.

I'm going for an entirely different color theme on this one. There is a bit of a greenish hue to the sky, and while it doesn't seem to photograph all that well, it looks great in person. The softness of the clouds and horizon create a sense of wonderment and peace.

••• Painting with Oils •••

First Day of Oils
I know… it's totally unbelievable… I'm actually working on this one!!

Sometimes with a work such as this, you place so much importance on a particular element that it takes on a life of it's own. For me, the fear of painting (and ruining) the angel kept me from returning to this piece for 6 weeks.

At a moment when confidence is high, you jump back in and accept the challenge. Here, I have added the (first) angel. She came out fine – a lot of fretting over nothing, but such is the life of an artist.
---
For me, there is a great deal of significance in this piece. There are so many possible meanings that can be interpreted in the "First Angel", such as a first childhood sweetheart or a first child, and far beyond those. It is also the first angel I have painted as well, so I guess it really falls to the viewer to determine who, or what the first angel represents. It is a metaphor for so many "firsts" in our lives. This personal significance made this an easy project to get involved in.
---
The final piece has been added to the Gallery section. Let me know what you think!
See you again soon…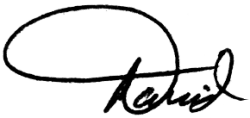 © Copyright 1996-2023 – David Fedeli Fine Art • All rights reserved
© 1996-2023 – David Fedeli Fine Art • All rights reserved