Chasing the Storm
36″x48″
Oil on Canvas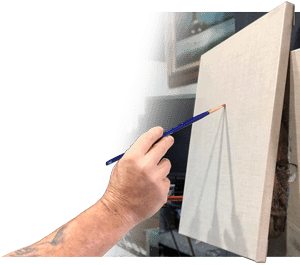 ••• Canvas Preparation •••


••• Painting with Oils •••

First Day of Oils
Here is the first application of the oils. I blended the sky while outlining the cloud structure, and defined the horizon. I masked off the foreground elements just to make for cleaner work moving forward. This will allow me to use thinner oils without having to worry about covering what is already on the canvas.
Session 2
In this step I built up the clouds to accent the thunderheads and make a dramatic statement that draws your eye. The goal will be to draw the viewer back down to the lone figure. I underpainted the figure with bright white so that she will be prominent when I apply the transparent oils. These are a different style of cloud than I normally do, and I think I can build upon this style – I would love to hear some opinions…
Session 3
OK, first I put a grey glaze over the cabin to give the wood that old, silvered look.
Once that was dry I did a blue-black glaze over that to create shadows and dimension, and also to drop the cabin a little more into the background. Now I am starting working on the dock, and have painted the figure.
---
The final piece has been added to the Gallery section. Let me know what you think!
See you again soon…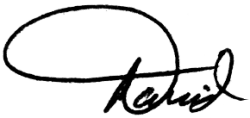 © Copyright 1996-2023 – David Fedeli Fine Art • All rights reserved
© 1996-2023 – David Fedeli Fine Art • All rights reserved