Black Water Revisited
48″x72″
Oil on Canvas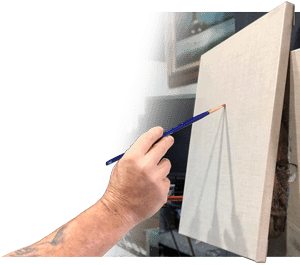 Commissioned by a Collector in Massachusetts.

••• Canvas Preparation •••


••• Painting with Oils •••

First Day of Oils
The 36×48 original Black Water (repaired), and the 48×72 commission. Quite a difference in size. Larger pieces are always a challenge but contain so much more detail and excitement.

Black Water has always been one of my favorite pieces, so this larger version is a true work of passion for me.
Session 6
This final, long session saw me add the rest of the water, the Pier and the Figure. I also added a lot of detailing throughout the piece – and it is Finished!

Although the original Black Water has always been my favorite, I think this actually came out better. It seems to hold more power in the storm. The luxury of working at a larger size makes this possible.

I was broken-hearted after the original Black Water was destroyed by a careless shipping company (UPS), and the buyer was also quite disappointed. I got the piece back and repaired it to the point that you couldn't tell it had been damaged, but the sale was already lost. Months later the buyer contacted me, unable to get the image of the lonely figure on the dock out of his mind. He decided he wanted a larger version, and thus came Black Water revisited.
(I have never forgiven the carelessness of the shipper, or their unwillingness to pay the insurance claim on the piece they destroyed by driving a forklift through it. Very unprofessional and short-sighted).
---
The final piece has been added to the Gallery section. Let me know what you think!
See you again soon…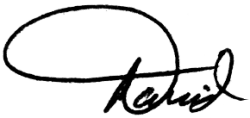 © Copyright 1996-2023 – David Fedeli Fine Art • All rights reserved
© 1996-2023 – David Fedeli Fine Art • All rights reserved