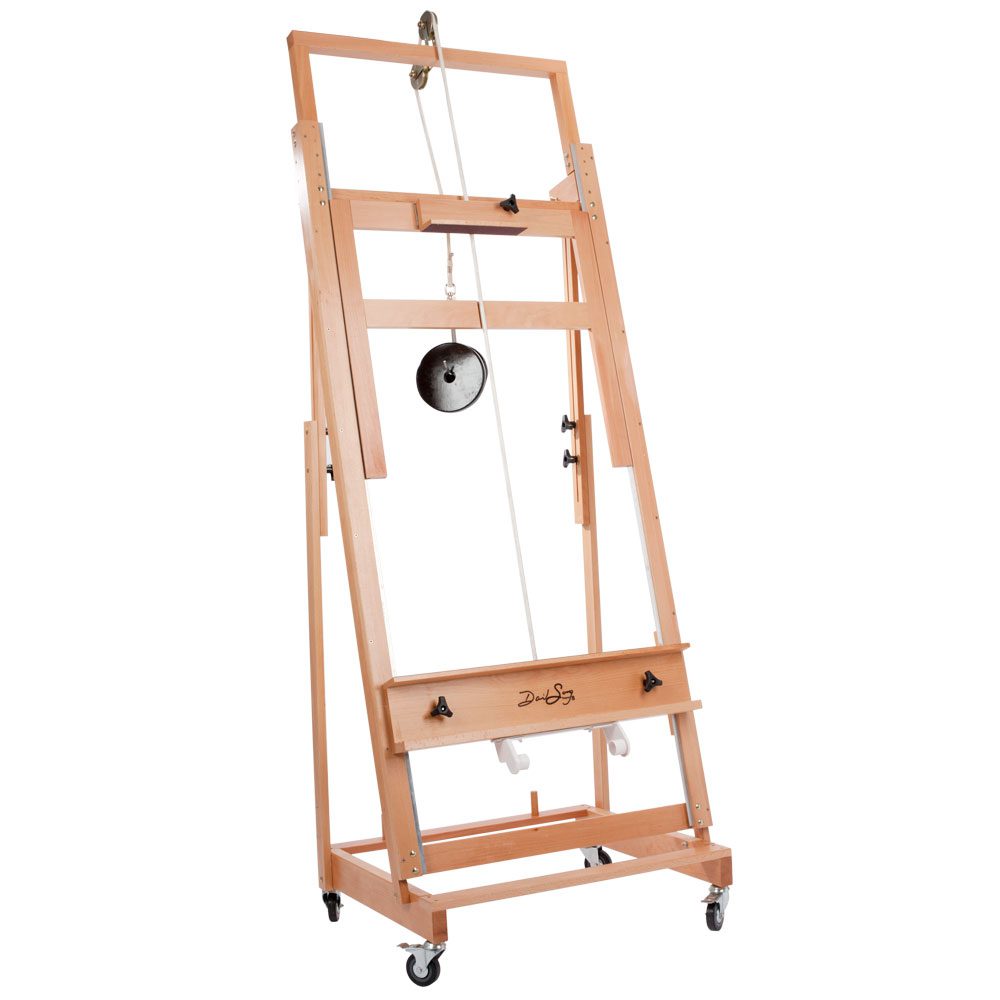 I am a firm believer that if you take yourself seriously as an artist, then you must continually invest in yourself and your business. If you do not, then it is little more than a hobby. Whenever I am fortunate enough to make a sale, I always use a portion of the money to invest in something else that I need to improve my work.
At one point, that meant replacing my primary easel. I have numerous easels hanging around here, and seem to have issues with all of them. Each has something that they do really well, but it seems to come at the expense of something else that I also want it to do (whah!). So I was looking for something different.
What I found was a really progressive design that I want to share it with everyone. Especially anyone who wants a better easel but has to deal with 8′ ceilings. It's called the Super 8 Studio Easel, made by David Sorg, who is himself an oil painter. He was frustrated as well after trying many different easels. One day, he decided he could build a better one himself, and I think he has done a marvelous job!
You can see in the photos below that the height adjustment goes from near floor level up to 7'6″. Since there is no center mast, the overall height of the easel remains just under 8′. The photos below show the easel in a room with an 8′ ceiling.  
The Super8 will hold a canvas up to 60″ high. The entire carriage assembly (top and bottom clamp) is counterbalanced, so the canvas can be moved up or down with just a fingertip. Literally, one finger is all it takes to move it up or down! And you don't have to loosen any knobs to do it! It even has a paper towel holder below the tray! (it's the simple things…)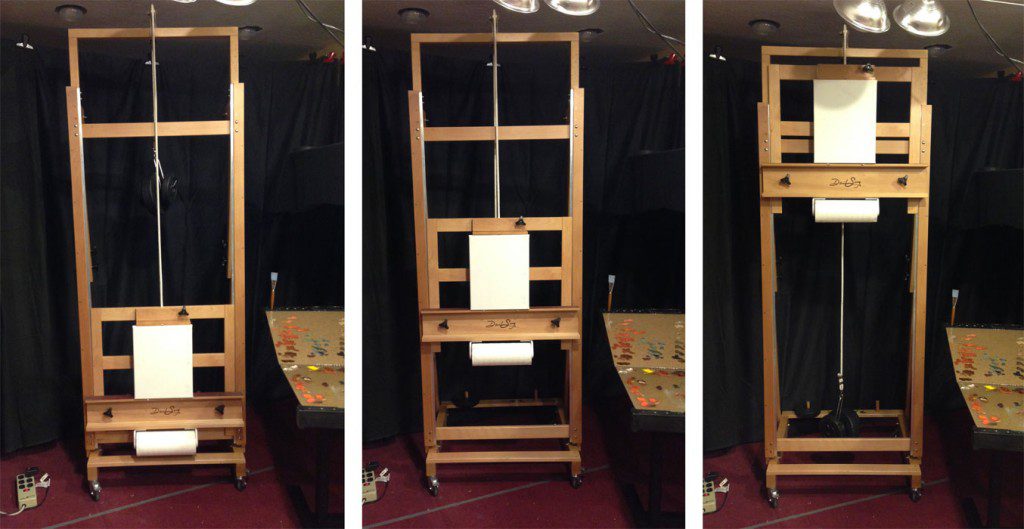 It just so happens that David lives in Denver, which is where I live, so I was able to meet him and check out the easel before buying. He is a really great guy, who answered every question I could come up with, and never tried to hard-sell me. He is genuinely concerned whether or not this is the best easel for the artist, and he will tell you if it is not, based upon what and how you paint.
Anyway, after checking it out I bought it, and smiled all the way home!  It has become my favorite easel – by far!
David also makes a very nice easel for those who are not height-challenged (8′ ceiling-wise) and it has the same great features, plus some more.  Check him out at studioeasel.com. This not a paid endorsement – I'm just sharing. You have to decide what works for you-but I am a happy camper!
© Copyright 1996-2023 – David Fedeli Fine Art • All rights reserved.