The Return
48″x24″
Oil on Canvas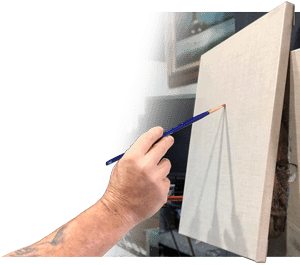 ••• Canvas Preparation •••

Step 1
Here is the basic underpainting, with a very new twist!
I used sand in several areas to give the building some texture. I mixed it in with white acrylic and also sprinkled it on in certain areas while the paint was still wet. It will either look really cool, or be a horrible disaster.
(I hope it's not a disaster cuz this was an expensive canvas!)

••• Painting with Oils •••

First Day of Oils
The sand experiment seems to have worked out ok. I guess I won't know if I'm happy with it or not until it's finished. But so far it does not appear to be a horrible disaster.

The sky and the majority of the building are complete. I will go back to add some final details on the building. The water has also been added. The photograph was taken at night so the colors appear a bit muted. The final photo will be more accurate.
Session 2
In the final session I added some finishing details to the building, some highlights to the clouds and the dock. The figures have been added as well, and I think they tell a wonderful story.

Finished! Photographed outside so the colors are more accurate.
Not sure if I'll do the sand again… I imagine I will. I have some other ideas in the works for adding additional dimension to my paintings… stay tuned!
---
The final piece has been added to the Gallery section. Let me know what you think!
See you again soon…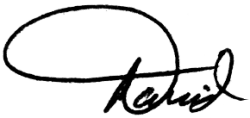 © Copyright 1996-2023 – David Fedeli Fine Art • All rights reserved
© 1996-2023 – David Fedeli Fine Art • All rights reserved