Leap of Faith
48″x24″
Oil on Canvas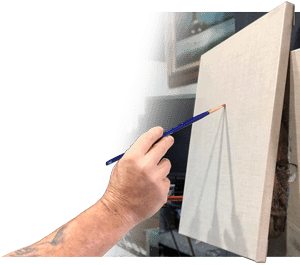 ••• Canvas Preparation •••


••• Painting with Oils •••

Session 2
Hola again, took some time off for the typical "crisis of commitment" that all artists deal with.

Sometimes when you take on a very challenging piece, you lose the faith that you are up to the challenge. That is the time to suck it up, do your homework, visit galleries, talk to other artists and build yourself back up to the point where you can get back in the ring and win.

Today I got most of the background done – not as grueling as I had anticipated, but there is still a lot more to do.
Session 3
Okay, I admit I may have skipped a few photos on this one.

Remember what I said last time about not being too grueling? – I LIED!!! This was a hard one, but it is DONE!! The building to the right of the figure was quite a job and took a lot of time. However, I think the end result was worth the effort, as there is a lot of character in those old bricks.

The color of the water is very serene, and the figure adds a powerful focal point. Overall, I am very pleased with the outcome of this project. Off to the opening of the Leap of Faith Gallery!

See larger views of the finished piece in the Landscape Gallery
---
I created this piece for a nice, young couple who opened a Gallery in Fort Collins named… you guessed it, Leap of Faith Gallery. They had a tall skinny window on the street, and I painted this piece to fit in that window. Unfortunately, the piece sold to a collector in British Columbia 2 weeks later, so it didn't fill their window for very long.
This was the first oil painting I ever sold!
---
The final piece has been added to the Gallery section. Let me know what you think!
See you again soon…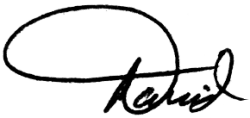 © Copyright 1996-2023 – David Fedeli Fine Art • All rights reserved
© 1996-2023 – David Fedeli Fine Art • All rights reserved