Size: 28″x22″
Medium: Oil on Canvas
Working Title: Sailmaker's Wife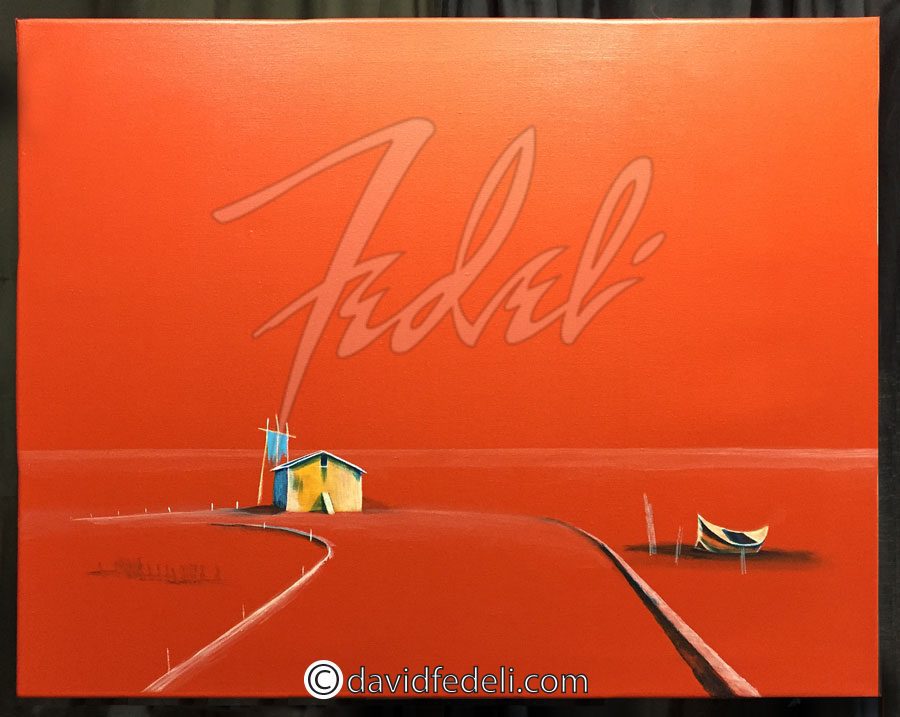 |
12/13/2014
This piece is a second version of "Sailmaker's Life". (.)I have always wanted to do another version with a blue sky, so here we go. I will do a third version at some point with a nighttime sky (a "dark" version). This will feature a different figure than Sailmaker's Life. In the original piece, the lonely Sailmaker is walking toward the shack. In this version, the lone female figure will be looking to the horizon for her husband, or…
What you see here is just the raw underpainting. I am using the prototype of my new "Hover" easel, which is why you don't see the wood of the easel in the photo like in past works. This is now what I see when I paint – nothing but the canvas.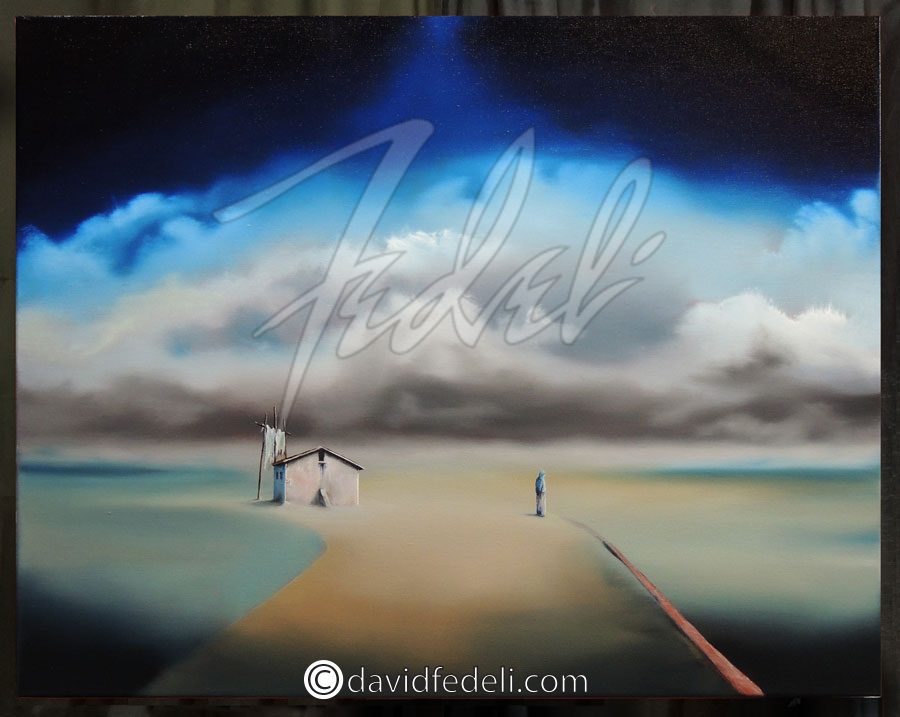 12/14/2014
Today I went back over the underpainting and filled in the sky and roughed in the water area. I left the paint fairly transparent in a few areas so I can still just make out the underpainting. This makes it easier to fill in the building and the figure etc. I began painting the building and the basics of the long figure on the dock. I admit, I failed to take a photo before I went back and started on the building (my bad).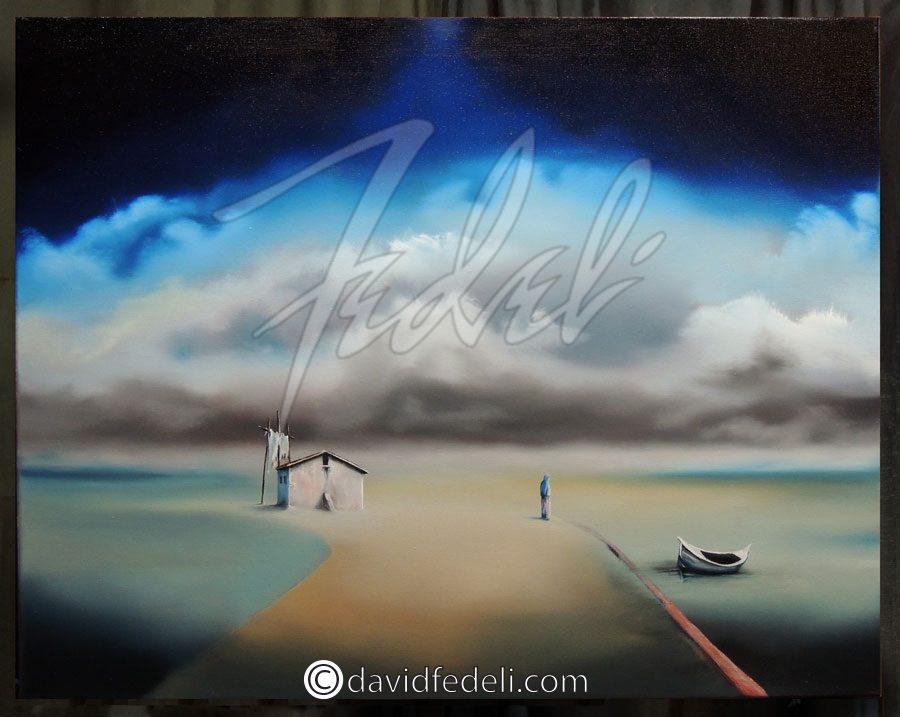 12/27/2014
Did a little more work on the foreground and added the basics of the boat. Next session will be to add details to the figure and boat, and to fill in the dock.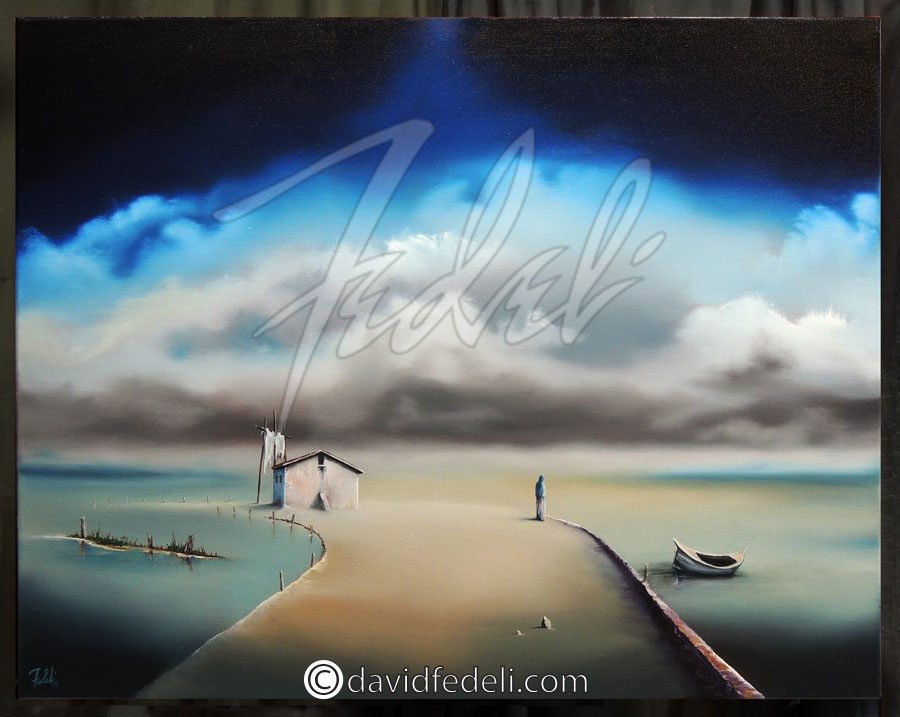 2/27/2015
I finally completed this one! Those of you following my blog know what has been holding things up. I wanted to work on the new Easel today but it's only 16 degrees outside, so I got productive and finished this piece.As you can see I added some elements in the water and all of the posts along the dock. I also worked up the reflection of the boat a bit and did some additional shading on the figure. I hope you all like it!