At Journey's End
24″x36″
Oil on Canvas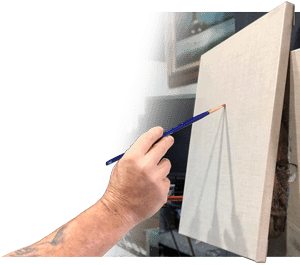 ••• Canvas Preparation •••

Step 1
Sketched with a white Prismacolor and underpainted with Red Acrylic. The background has been added in oils. There is a lot going on in this view, and the sketch is pretty detailed. I like the perspective this one presents, and I think it will be interesting. This will be a lot of subtle and dramatic color shifts and tonal changes within this piece.

••• Painting with Oils •••

Session 2
Finally got back to this one. I've added quite a lot to this piece in the latest session. The stonework has been painted along with a few glazes to color the stones and to create the shadows from the columns. There is a lot of play between light and dark here. The waiting figure has been added as well. Working on the small details like the moss on the pillars and stones and the weathered look of the pillars themselves.
Getting pretty close now…
---
The final piece has been added to the Gallery section. Let me know what you think!
See you again soon…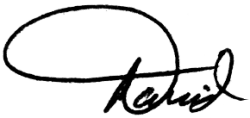 © Copyright 1996-2023 – David Fedeli Fine Art • All rights reserved
© 1996-2023 – David Fedeli Fine Art • All rights reserved