Asylum
36″x24″
Oil on Canvas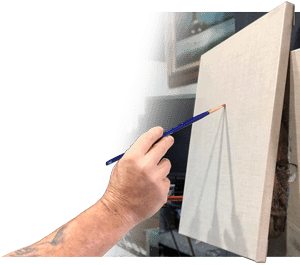 ••• Canvas Preparation •••


••• Painting with Oils •••

Session 2
I have added the first layer of oils on the Tower. I will be building up the color on the tower using white glazes to get a bright white in some areas, and  the various colors and stains showing through in others. The white of the tower will really offset the blue showing through the window. More waiting…
Session 4
Here, a second layer of white glaze is applied over the Tower, to further soften details. 

Heavy white Oils are then knifed onto the upper areas of the Tower to create highlights. 

I also added the initial layer of detail on the figure. I will be adding some black glazes next to begin building the shadows.
Session 6
More detail is added to the Tower and walls. I went back over the figure with more color too. I wasn't crazy about the way the glaze tinted the figure.

One of the things to keep in mind is that with a heavily textured canvas, the glazes tend to sink into the valleys of the texture. In this case in created a mottled look. I will need to go back and use a glaze with less pigment so there isn't as much settling into the low areas.
---
The final piece has been added to the Gallery section. Let me know what you think!
See you again soon…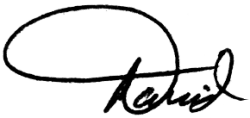 Purchased by a collector in Golden Colorado.
© Copyright 1996-2023 – David Fedeli Fine Art • All rights reserved
© 1996-2023 – David Fedeli Fine Art • All rights reserved