[WARNING: personal opinions expressed below]
 eek!

"It is my personal belief that Neo-Romanticism never became a "formal" movement as a result of the necessity for individual interpretation of, and personal reaction to, society and the world around us.
The very tents of neo-romanticism call on the artist to infuse their emotional responses into the work (coupled with the hope to engender like-minded individuals, and thus, drive change). Because that self-reflection was so integral to the work, the individual artist was invariably reflected in the work. There would be no cohesion among participants – in essence it was a lot of little movements of one.
Today, perhaps more so than in any other point in history, we understand that small movements can explode into a united force that drives change. I find quite a lot from the neo-romantic period that correlates to what is happening in our modern society today, as history continues to repeat itself."
"Perhaps being a movement of one may not be as futile as it seems. It is for this reason that I paint the way I do."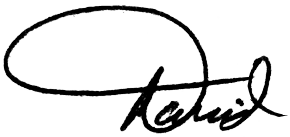 Listed below are a few articles on Neo-Romanticism. I think you will find as much variety in the interpretation of this "non-movement" as there is in the art it produced. But throughout, you will find core values and themes that run fairly consistent among all of these articles. The first article is probably the best I have found so far.

© Copyright 1996-2022 – David Fedeli Fine Art • All rights reserved.