Path to Life
36″x24″
Oil on Canvas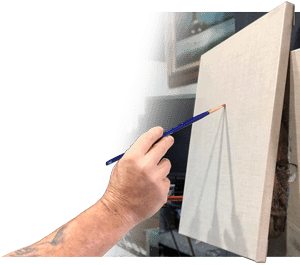 ••• Painting with Oils •••

Session 1
Underpainting is done using red acrylic for the sky and yellow acrylic for the structures.

The sky was painted in Oils first. Due to the transparency of oils, the red underpainting really adds to the vivid blues, allowing them to really pop off the canvas.

A great deal of care, along with a variety of brushes is what creates the soft color blends. Though this subject is similar to Asylum, there will be more play between light and dark in this piece.
Session 2
Yesterday was a marathon painting day! No, you didn't miss anything – this was all done in today.

I worked to create a strong contrast between the lightest point of the tower and the darkest shadows near the top. Then I blended the shadows dark to light as you move down toward the ground. That contrast is powerful and really attracts the eye of the viewer and draws it up. 

Once it dries I'll add a few small details and it will be complete.
Session 3
I've spent a few days working on finer details. I added the figure walking up the stairs, and the bird in flight.

There was also quite a bit of time working in tiny details and flashes of color in the tower. This gives the eye a soft place to rest.

I am satisfied with the mood this evokes, and the story it tells so… it is done!

Renamed the final piece to "Solitude"
---
This will show at the opening of The Peanut Gallery in April.
---
The final piece has been added to the Gallery section. Let me know what you think!
See you again soon…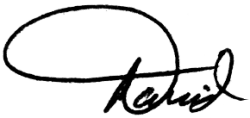 © Copyright 1996-2023 – David Fedeli Fine Art • All rights reserved
© 1996-2023 – David Fedeli Fine Art • All rights reserved